INTRAMURA: for shower with wall drainage
Intramura, the new floor shower set is the latest product created by OMP staff, a perfect combination of functionality and sturdiness, which adapts perfectly to any modern installation and design need.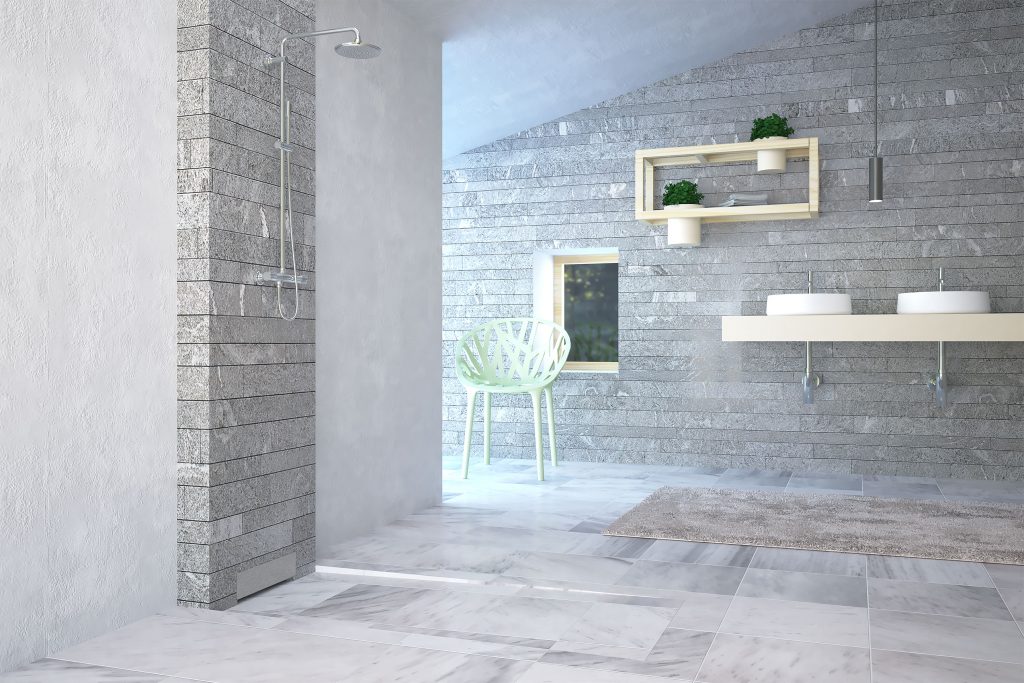 The wall drain and the thin bed perimeter waterproofing are the main features of Intramura that make it a technical solution up to the expectations of the modern market.
Made in ABS, Intramura has a lid in AISI 316 stainless steel, smooth or satin, adjustable for floors with thickness from 5 to 30 mm.
It is also available in a version suitable for ceramic coverings, with a special support for applying tiles.
The Intramura installation is particularly easy thanks to the supports for leveling.
The DN40 side outlet, the two additional outlets and the articulated DN50 outlet shank, complete the Intramura technical features.
Consult product data sheet:
975.101.8 – S/Steel cover version
975.102.8 – Tileable version