OMP TEA: QUALITY PRODUCTS SINCE 1957
OMP has been producing traps, wastes and other sanitary drainage systems since 1957. Special care and attention, range widening, continuous research for products and new materials have been giving us the possibility to reach a high level in the international European hydro-sanitary branch.
This is a technical evolutionary process: from the product innovation to the research of new materials, from processes automation to the introduction of modern organization techniques; from the care for packages to the logistic systems integration; a continuous and full evolution, which has been leading to one of the most complete ranges of the field, anticipating the market changes.
In the TEA items, you cannot find only quality and reliability. By touching our products, you can feel the job and cleverness of men and women who represent the soul of our company. Owners and skilled workers with competence and know-how coming from far.
After almost sixty years, OMP is very similar to its products: with a valuable shape, a TEA product carries on its task in an excellent and reliable way.
Efficient at the right moment. That is what you can further ask to your supplier!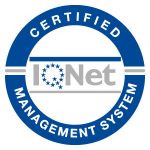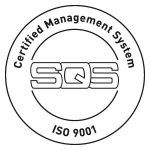 OMP TEA is a company with quality system ISO 9001 certified by SQS