Comparison between waterproofing systems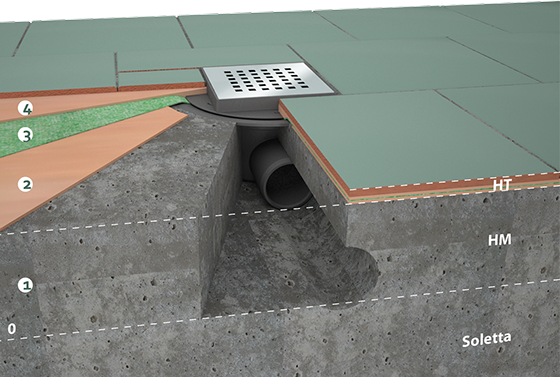 The substantial advantage of the thin bed waterproofing system is to ensure the same seal as the traditional waterproofing system with PVC sheet, but with a significant underfloor space saving: in fact, once the screed has been made and the waterproofing sheet laid you can directly proceed with the tiling of the floor.
Screed
First layer of tile glue or Deflow MS
Waterproofing tech fabric or Deflow Tech
Second layer of tile glue or Deflow MS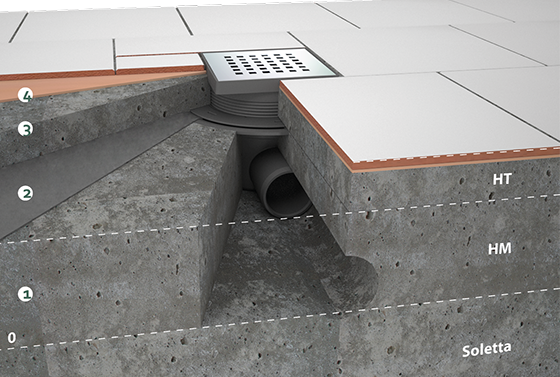 The traditional waterproofing system with PVC sheet is still widely used, especially for balconies, terraces and cellars isolation.
Compared to the most recent thin bed waterproofing, this technique requires an additional layer of screed of at least 40 mm to fix the sheet and, furthermore the walls waterproofing of the walls is not possible.
Screed
PVC waterproofing sheet
Ballast screed (40mm at least)
Tile glue or Deflow MS
Event 1
The standard package content is enough
The base package of the TEA products series contains the ready to be installed product only on floors lain on earthwork where any infiltrations can be absorbed by the underlying ground.
Refer to Level 0 of the waterproofing safety levels listed on the next section.
Event 2
A waterproof seal is required
To install TEA products on slabs is required a waterproof seal that prevents water leakage to the underlying floors.
Such waterproofing can be obtained using the accessories offered in this page, or using other third party system products. In this case, before proceeding with the installation, verify the compatibility of the products used.
Refer to Level 1, 2 and 3 of the waterproofing safety levels listed on the next section.

The technical details and recommendations contained in this catalogue are based on our knowledge and experience, however all the information must be consider as general guidelines only. Anyone who intends to install the OMP TEA products must ensure that they are suitable for the correct application. In every case the installer is fully responsible for the installation of the products and for any resulting consequence deriving from it's work.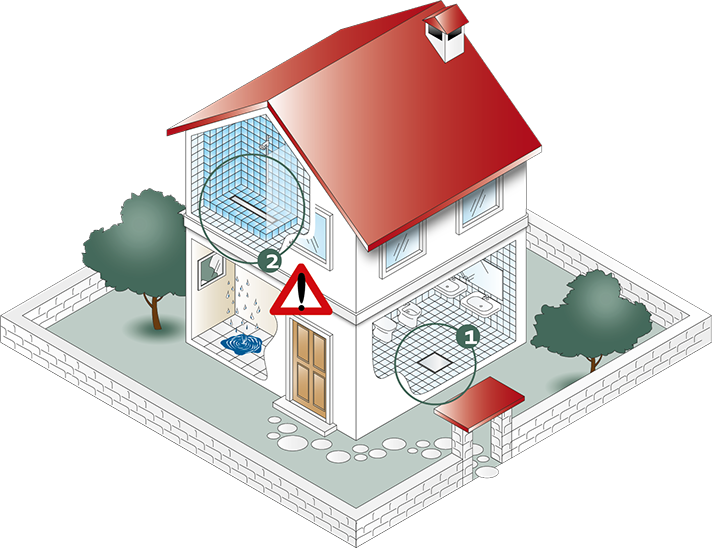 Waterproofing security levels
Products for waterproofing
Deflow Tech

Deflow Tech is a waterproof tech fabric composed of two outer layers of polypropylene TNT, which guarantee glue gripping, and an inner membrane of waterproof polyethylene.
It is resistant to chemical stress that normally acts on ceramic coating; moreover, it does not deteriorate; it is non-biodegradable and it has high elasticity. Deflow Tech finally showed exceptional resistance to salt solutions in water dispersion, to acid and alkaline substances, to many organic solvents, to alcohols and to oils.
The Deflow Tech sheet is widely used as a protection product against humidity and noxious substances on floor substrates and coatings of bathrooms, showers and swimming pool perimeters.
The studs on which the waterproof sheet is intended to be placed must basically be planar, stable and clean; before applying Deflow Tech, any residue that could compromise adhesion must otherwise be removed from the surface. Polyethylene is a perishable material on UV rays; so, it is important to avoid long exposure to sunlight during storage.
It is advisable to request for a specific verification of product performance, in cases where particular strains on concentration, temperature and time exposure are foreseen.
5 meters roll
art. 979.141.0
(1500mm × 5m)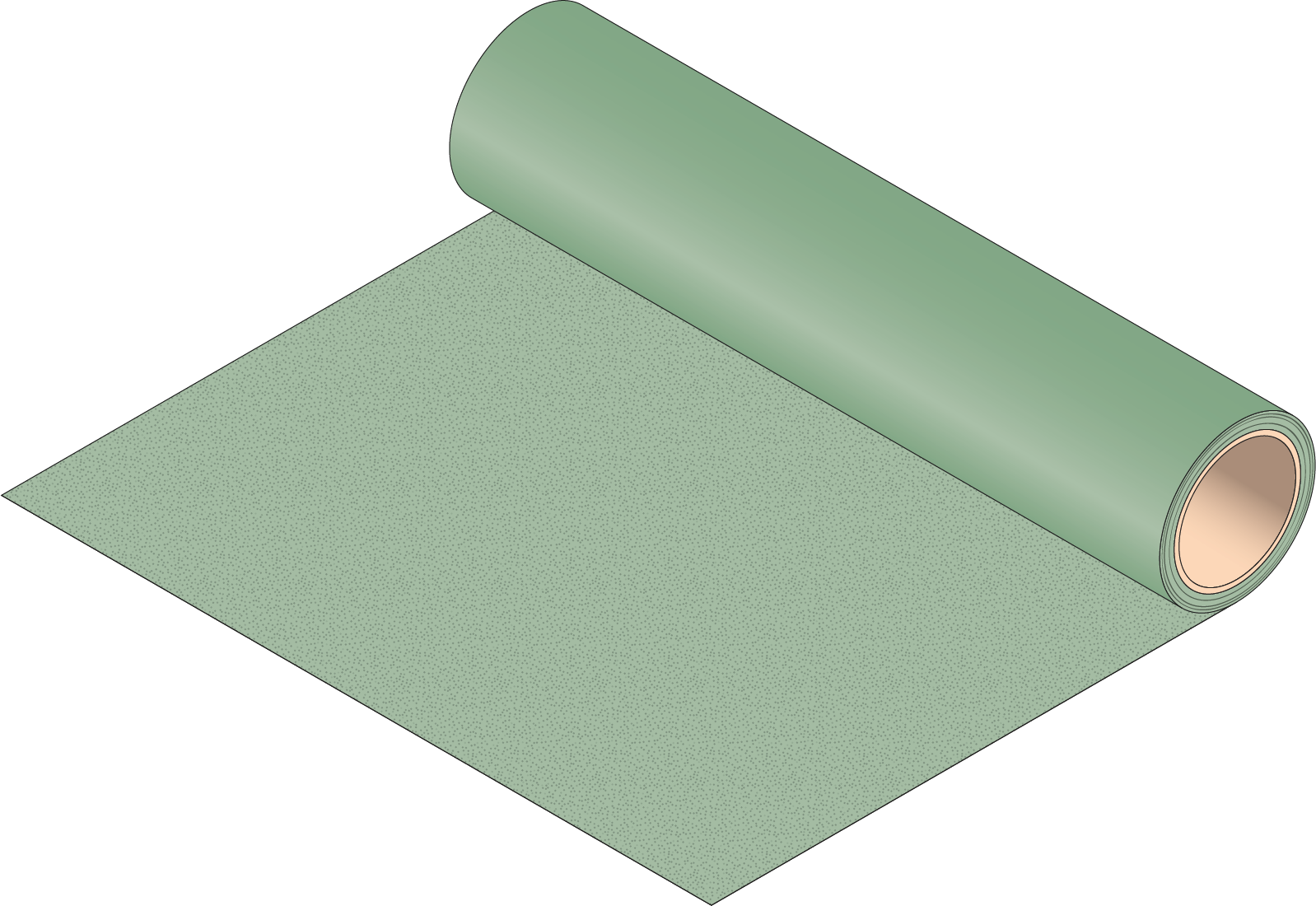 20 meters roll
art. 979.142.0
(1500mm × 20m)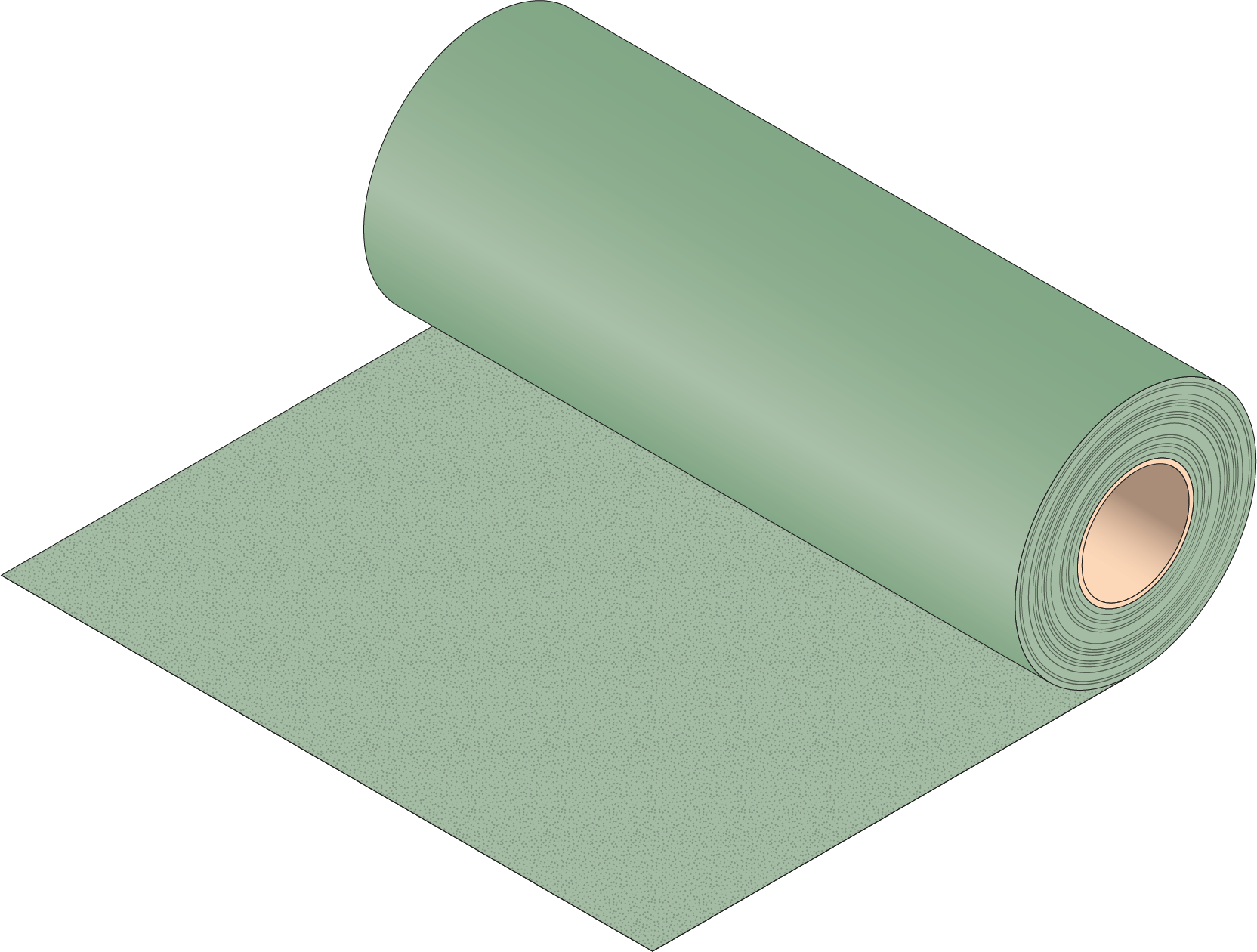 angle component
art. 979.300.0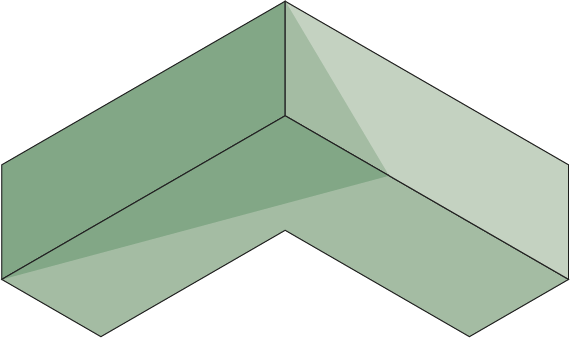 edge component
art. 979.500.0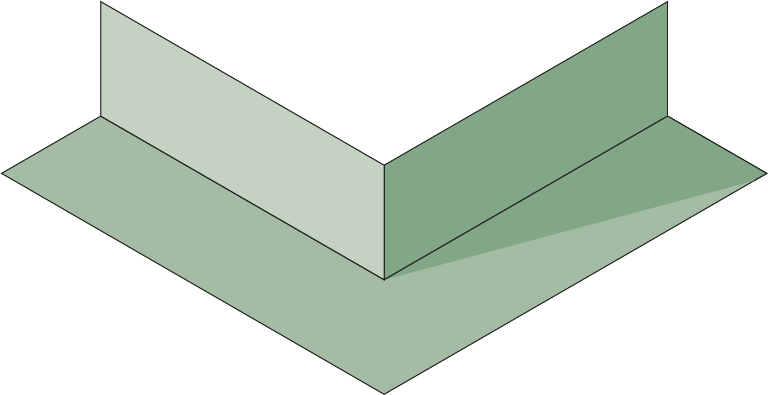 Deflow MS
Fast polymerization waterproof elastic, adhesive, spreadable, single component, MS polymer-based mastic.
Deflow MS is a specific product for waterproofing horizontal and vertical surfaces in permanent elasticity and excellent grip, which polymerizes thanks to the environment's humidity.
Compared to other waterproof mortar manufacturers, Deflow MS, other than being a seal stop case, is also a good and strong adhesive.
Using Deflow MS to anchor the Deflow Tech sheet doubles the security level of the waterproofing package.
Furthermore, Deflow MS can also be used as glue for tile coatings.
5 kg bucket
art. 979.850.0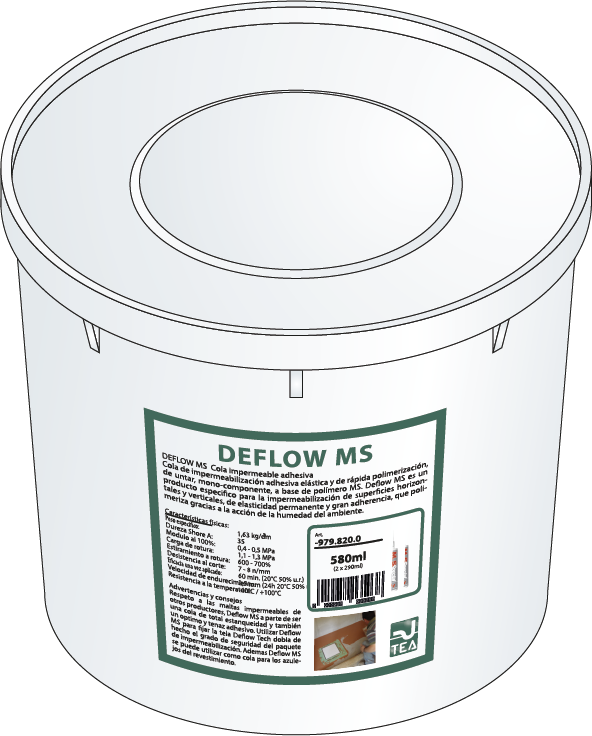 overall theoretical yield
for waterproofing
1,5 kg × 1 mq
for Deflow Tech fixing
0,9 kg × 1 mq
Deflow Seal
In the case of Deflow Tech sheet placement, a standard tile cement glue needs to be used to ensure a seal stop of the sheet, it is essential to seal all the junctions and joints using a Deflow Seal elastoplastic double-sided tape.
It is a double-sided tape composed of butyl rubber compound and is characterized by immediate adhesiveness and permanent bond strength.
It is recommended to carry out sealing process with great care to ensure safe impermeability.
This alternative offers cost savings in terms of materials, but waterproofing without a specific Deflow MS glue increases the complexity of work and increments the costs of labour.
tape width 15 mm
art. 979.810.0
15 mt roll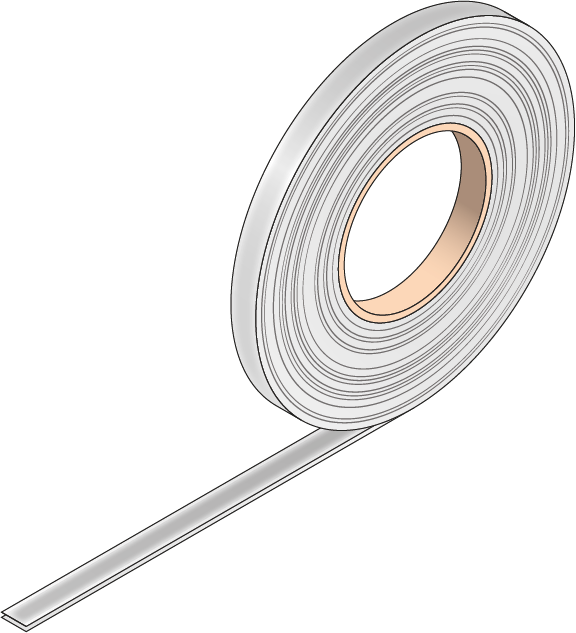 tape width 50 mm
art. 979.811.0
15 mt roll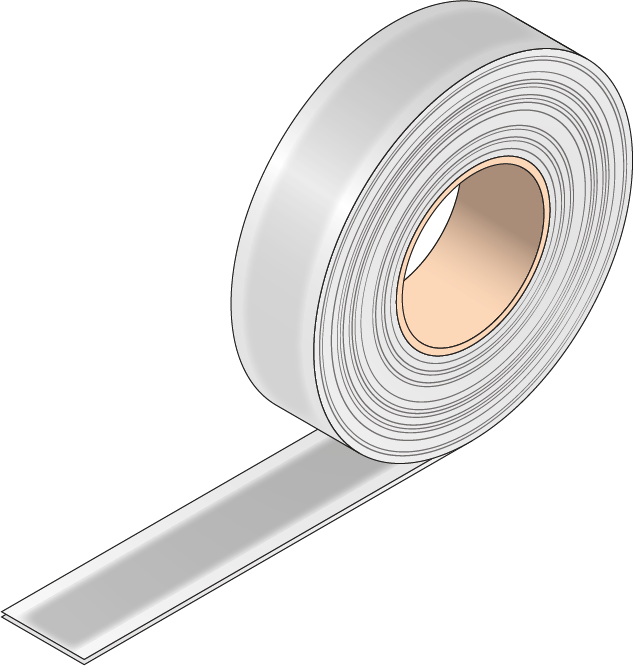 Thin bed waterproofing instructions
Video instructions
art. 953 Nanoflow