PRAKTIK BAGNO: the space-saving trap
PRAKTIK BAGNO by OMP TEA® is the collection of traps for washbasins and bidets with extremely compact dimensions.
Made of polypropylene, PRAKTIK BAGNO is equipped with a quick coupling eccentric fitting that facilitates wall connection and, further, reduces the trap encumbrance.
Among the features already included in PRAKTIK BAGNO there is also the special reduction that allows the connection to both 1» and 1» ¼ wastes, as well as the special rubber expansion gaskets that guarantee excellent sealing.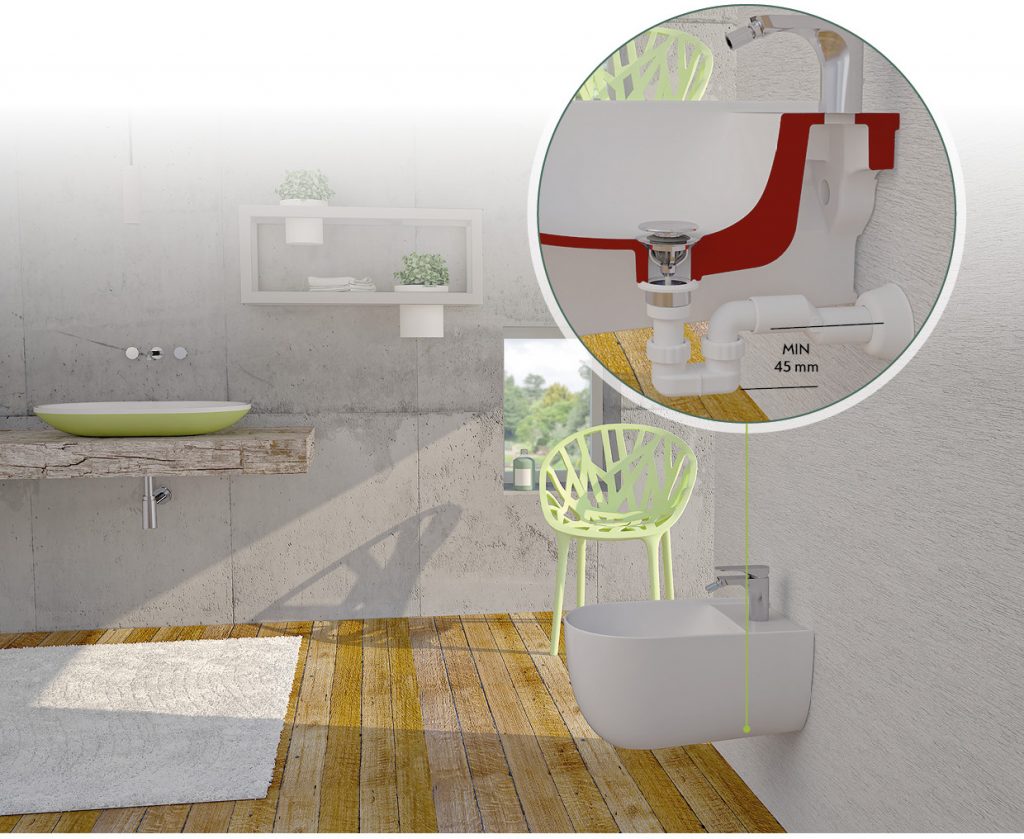 PRAKTIK BAGNO is available in a space-saving version, ideal for recovering important spaces in the area under the sink.
PRAKTIK BAGNO thanks to its water seal and water flow, is made in conformity with the European Standards, a peculiarity of the OMP TEA brand.
Consult product data sheet:
2322.241.6
2390.241.6
2126.051.6