SQUID: space-saver trap minimum encumbrance
OMP TEA presents the new space-saving trap SQUID.
The accurate study of the dimensions in the new bathroom conception has assumed great importance, especially in the engineering parts selection.
The versatility, the small sizes are plus that can make the difference.
To meet these needs, SQUID, the PP space-saving trap, is able to integrate itself perfectly into the bathroom décor.
SQUID, with its minimal wall space, only 43 mm, is ideal for bathroom furniture that need a lot of usable space.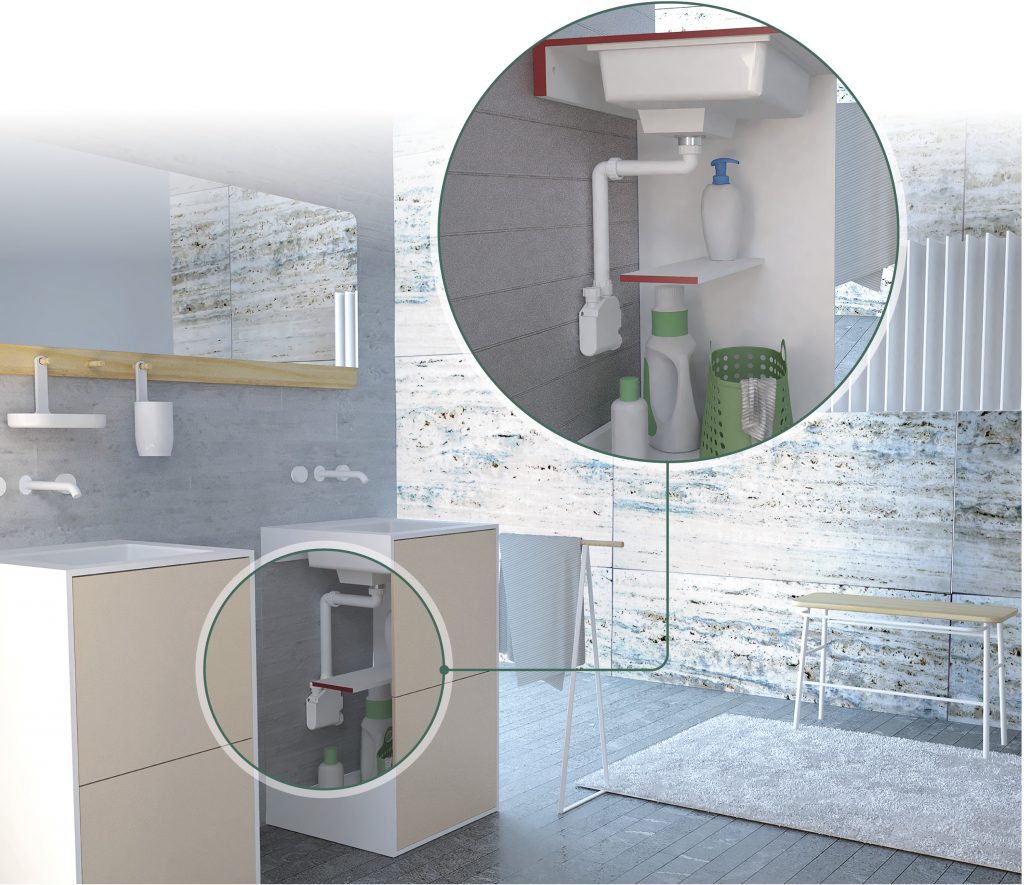 The additional characteristics of SQUID have been carefully studied by OMP TEA to adapt to the space-saving needs of modern and functional bathroom furniture: a minimum encumbrance of the inlet pipe, a wide adjustment range and water seal in conformity with European standards (50 mm) are its main features.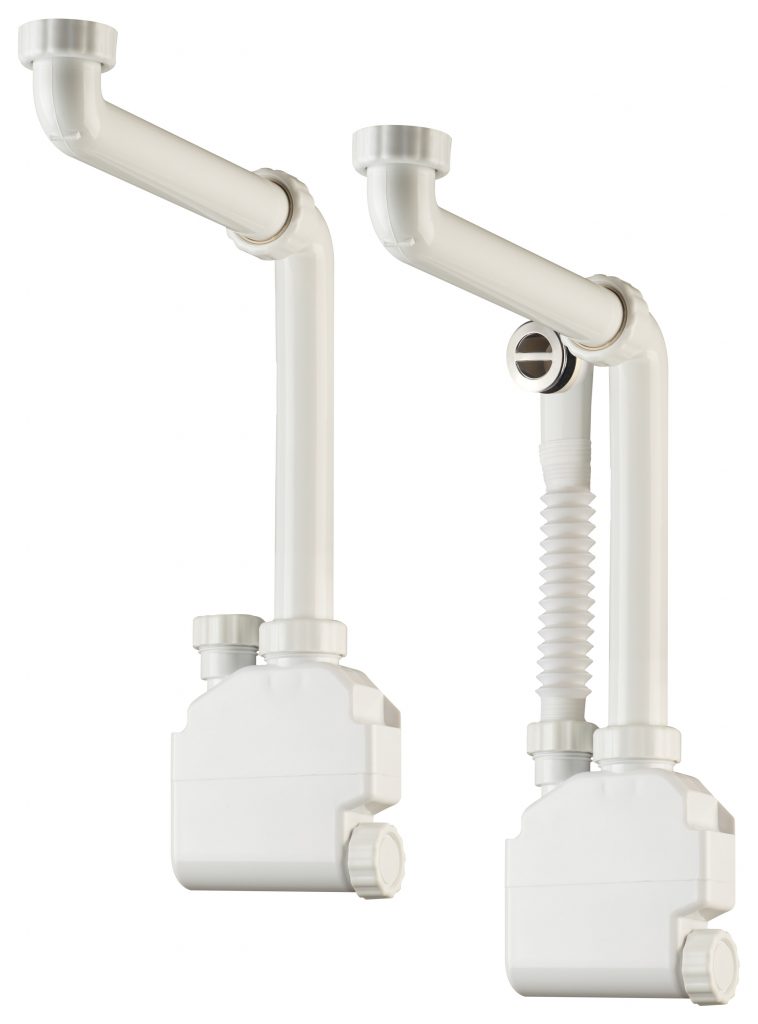 SQUID is completely inspectionable and is available with connection to the overflow.
To complete the range is also available the version for two bowls washbasin.
Consult product data sheet:
1650.500.5 – Space-saving siphon for single washbasins
1650.506.5 – Space-saving siphon for single washbasins with connection to overflow
1652.500.5 – Space-saving siphon for two bowls washbasin